Laboratory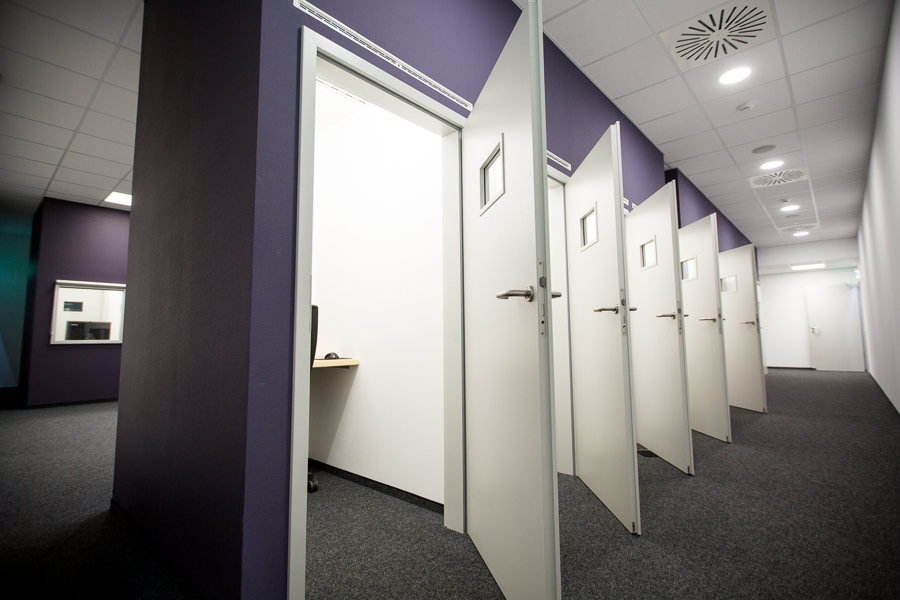 Human decision behaviour has long been the focus of many research domains like economics, information systems, engineering, psychology and computer science. Studies from these domains suggest that human decisions are the result of complex interactions between cognitive and affective processes. In the Karlsruhe Decision and Design Lab (KD2Lab), researchers now have the infrastructure and opportunity to carry out structured and methodologically well-founded studies on such interactions in an interdisciplinary setting. With its extensive scope and equipment, the KD2Lab is on a par with the leading lab facilities at Carnegie Mellon University, Harvard, MIT, HEC Montréal, Ludwigs-Maximilian Universität München, Universität Magdeburg.
We offer
40 climatised and soundproofed booths with computers and webcams
psychophysiological instruments and methods for measuring cognitive and affective processes (e.g., heart rate, skin conductance, eye movement)
facilities for group experiments (including video recording)
facilities for workshops and small conferences
facilities for design thinking studies
support in conducting and analysing experimental studies
Research on human decision behaviour at the KD2Lab is very flexible; a broad variety of environments and decision contexts can be designed and implemented, both in isolated lab and realistic settings.
If you wish to receive further information about the KD2Lab, please click here or contact team∂kd2lab.kit.edu.