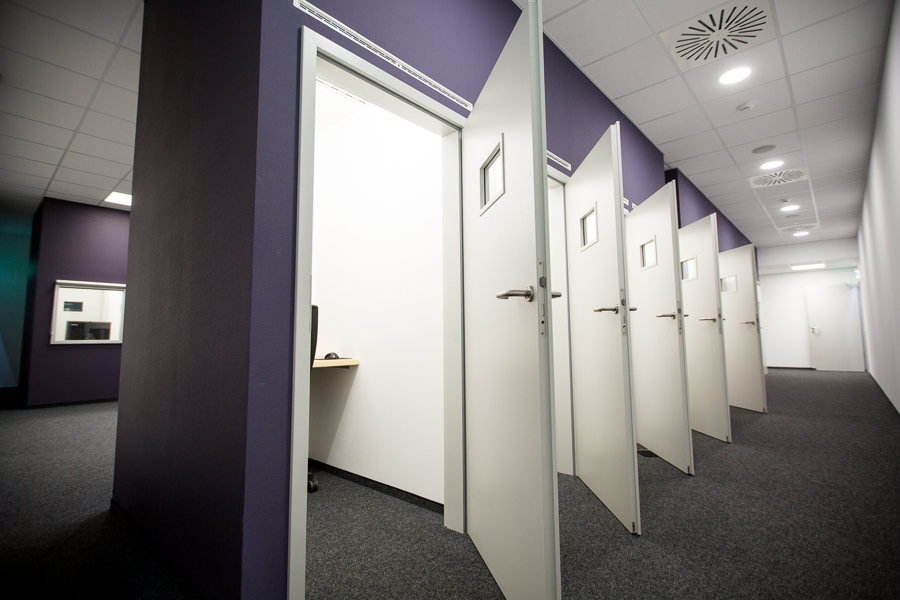 Forschung unterstützen und spielend Geld verdienen!
Registrieren Sie sich und erhalten Sie EInladung zur Teilnahme an den Studien im KD²Lab!
Registrieren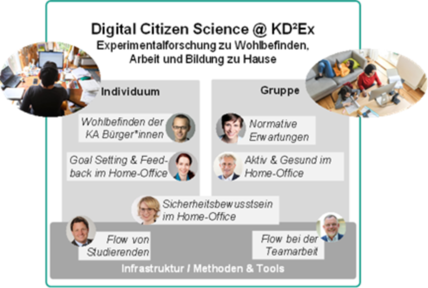 Neues Projekt "Digital Citizen Science @ KD²Ex: Experimentalforschung zu Wohlbefinden, Arbeit und Bildung zu Hause" gefördert aus Mitteln der Exzellenzuniversität
Im Rahmen des EXU-Vorhabens "KIT Future Fields" erhalten Prof. Weinhardt (IISM), Prof. Mädche (IISM), Prof. Nieken (IBU), Prof. Scheibehenne (IISM), Prof. Szech (ECON), Prof. Volkamer (AIFB) und Prof. Woll (IfSS) eine 18-monatige Förderung.
mehr
Melanie Volkamer joined the KD²Lab
Melanie Volkamer is a full professor of Security Engineering at the Institute of Applied Informatics and Formal Description Methods (AIFB). She leads the research group on Security*Usability*Society (SECUSO) and is a PI of the Competence Center for Applied Security Technology (KASTEL). She has a background in computer science and in particular in information security. Melanie Volkamer is interested in usable security and privacy mechanisms and effective security and privacy awareness. The research approach taken is the so called human centered security by design approach which includes interviews in the requirements phase, focus groups in the design phase and various types of user studies in the validation phase.
mehr
KIT Future Fields funding for KD²Ex – Karlsruhe Decision and Design Experimentation Ecosystem
The Future Fields funding for KD²Ex will enable new forms of Digital Citizen Science research in the field of Wellbeing@Home. The interdisciplinary team consisting of Prof. Christof Weinhardt (IISM), Prof. Alexander Mädche (IISM), Prof. Petra Nieken (IBU), Prof. Benjamin Scheibehenne (IISM), Prof. Prof. Nora Szech (ECON) Melanie Volkamer (AIFB), and Prof. Alexander Woll (IFSS) has received a funding as part of the KIT Future Fields Call "One-Time Investments".
mehr
Benjamin Scheibehenne joined the KD²Lab
The KD²Lab welcomes Benjamin Scheibehenne as a new member. Benjamin Scheibehenne is a full professor of Consumer and User Behavior at the Institute of Information Systems and Marketing (IISM). Towards this goal, he conducts behavioral experiments, develops and estimates cognitive mathematical models and and engages in quantitative data analyses.
mehr