Geschichte
The idea of founding KD2Lab originated in the research of Christof Weinhardt, Marc Adam and Tanja Schultz.
Christof Weinhardt

(Sprecher des DFG-Projekts)

Marc T. P. Adam

Tanja Schultz
(Ko-Sprecherin des DFG-Projekts)

They successfully applied for funding by the DFG (German Research Association), together with KIT professors Albers, Ehrhart, Ebner-Priemer, Puppe, Satzger, Seifert and Stork as well as Dr. Hey.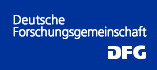 With the support of DFG, KIT and the state of Baden-Württemberg, neurophysiological measurement devices (eyetrackers, EEG, Bioplux devices etc.) were acquired and KD2Lab was installed in a central location in Karlsruhe.

Following the appointment of Marc Adam at the University of Newcastle (Australia) in August 2014, Verena Dorner and Jella Pfeiffer took over the management of KD2Lab, Jadon Herrmann the technical coordination.
| | | | | |
| --- | --- | --- | --- | --- |
| | | | | |
| Verena Dorner | | Jella Pfeiffer | | Jadon Herrmann |

The team with Christof Weinhardt would like to thank the KD2Lab partners for their help and support during the planning and building.